SABRIC needed a digital, integrated campaign to help raise awareness on how to stay safe from banking crime in South Africa.
Banking crime is on the rise. Over R800 million was stolen in 2018 – all because South Africans share their confidential information too easily.
The campaign was heroed by 5 striking video content pieces showcasing a variety of strangers sharing intimate items that should never be shared. These items included razors, toothbrushes, underwear, chewing gum, and gym towels. We wanted to draw a parallel between the knee-jerk reaction of discomfort at the thought of sharing intimate objects with strangers, as one should at the thought of sharing their confidential information.
We then tied each content piece back to an educational tip regarding banking security and supported this content with collateral that helped build engagement around the dangers of "oversharing".  Every interaction was then directed to an interactive microsite where users could learn how to identify the 4 tell-tale signs of a scam, thereby giving power back to the consumer in their war against cybercrime.
Supporting social content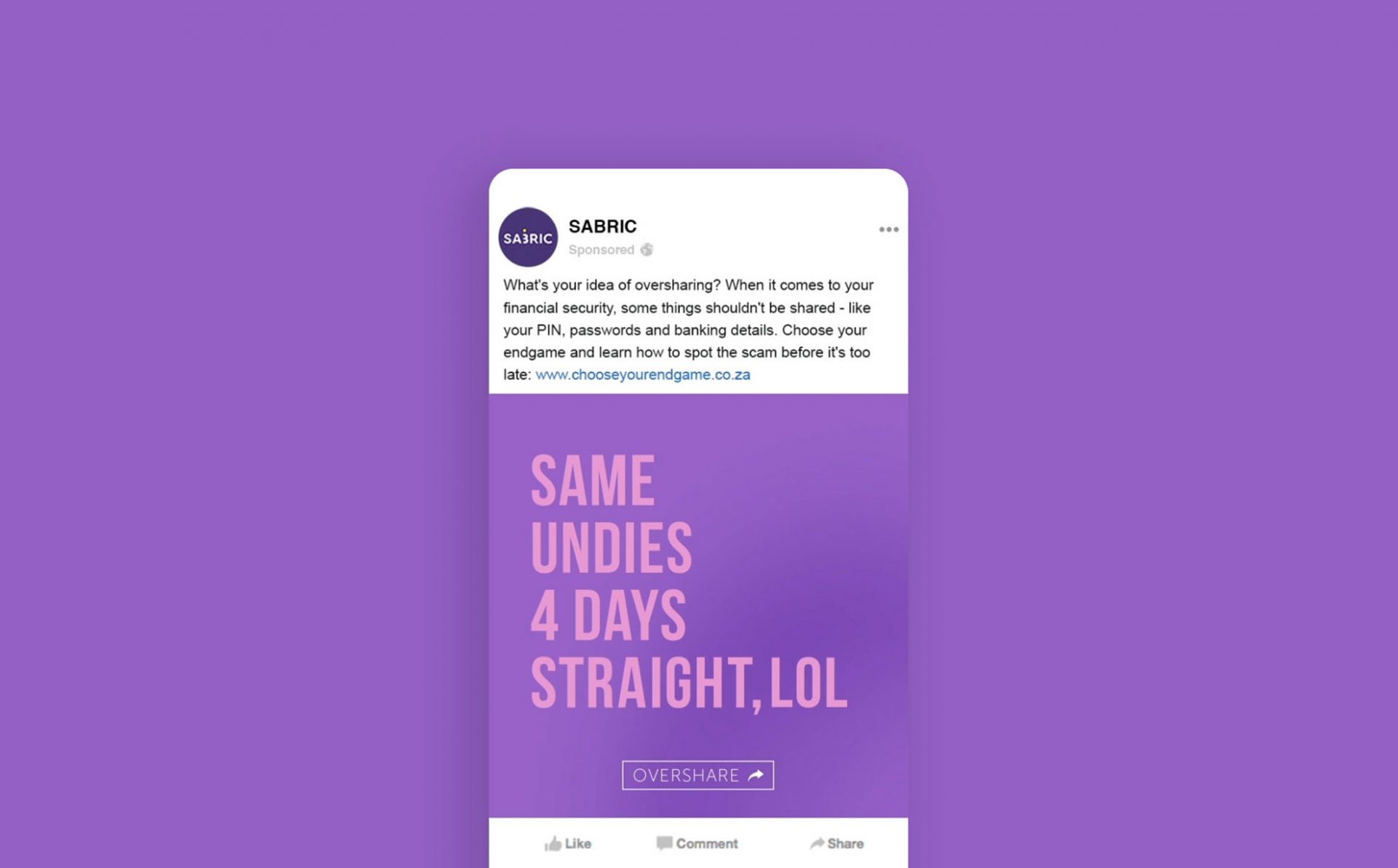 New Generation Awards Best Integrated Marketing Campaign by a Corporate
Bronze Loerie in the Social Media category
2 MillionSouth Africans educated
175% increase in website visitors